Vatican City – Explore World's smallest country in a day
With just 110 acres of land area and approximately 1000 citizens, Vatican City is the world's smallest country! Vatican City mints its own euros, has its own army, issues passports to its citizens, and has an anthem and its own flag too! There are no border controls or security checks to enter Vatican City. In fact, our passports weren't stamped too! Sitting on the other side of the River Tiber which borders Rome, Vatican City is just a road away from Rome's Castel Sant'Angelo.
History of Vatican City
Known for its religious importance and a storehouse of world's finest art – Vatican City is actually sitting on a pile of dead bodies! Roman Emperor Nero is said to mass crucify many Christians including St. Peter, the first bishop of Rome in an indictment of setting up blaze which demolished much of Rome in 64 AD. Later in 4th century, Emperor Constantine started the construction of the Basilica with suspected St. Peter's tomb in the center.
Though small in size, Vatican City deserves at least an entire day to explore its gems. The main attraction in Vatican City is the St. Peter's Basilica, St. Peter's square with obelisk and Vatican Museums with Sistine Chapel.
Places to see in Vatican City:
Vatican Museums:
Vatican Museums are one of the world's revered Museums and are known for its unique art collections gathered by various Popes. Many important masterpieces of the renaissance world are housed in Vatican Museums. With over 54 galleries on exhibit, Vatican Museums are one of the world's largest museums. Another lesser known fact of Vatican Museums is that though more than 70,000 works are in Vatican City's possession, only 20,000 of them are on display in Vatican Museums.
Some of the famous galleries that captured our hearts while in Vatican Museums were – Raphael Rooms filled with precious works by Raphael, The Gallery of Maps: topographical maps of the whole of Italy, painted on the walls by Friar Ignazio Danti, the Rotunda Room, The Tapestries Hall, The Papal Apartment and of course, Michelangelo's superior work of art, The Sistine Chapel.
The reason why Sistine Chapel is so famous is due to its Frescos. It is a technique of painting where the paint color pigments are deeply seeped inside the wall that they look fresh and the color is sealed for centuries. Read more on frescos here.
St. Peter's Basilica:
Known as one of the holiest Catholic Shrines, St. Peter's Basilica is regarded with great respect in Christian world. Pope attends the crowd here from St. Peter's Basilica on Wednesday and Sunday mornings. As I mentioned earlier, the Basilica is said to be centered above St. Peter's tomb.
Construction of St. Peter's Basilica took more than 100 years. The art work inside the St. Peter's Basilica is one of the finest in the world. Michelangelo's Pieta is housed inside St. Peter's Basilica which is a must see when in the Basilica. The interior dome of St. Peter's Basilica is a sight not to be missed. Built in Renaissance style, St. Peter's Basilica is not only a holy place, but also an exquisite piece of art.
---
---
St. Peter's square with Obelisk:
Built in 17th century, St. Peter's square or the Piazza di San Pietro was designed and built by Bernini and is heavily inspired by Baroque style. It is in the shape of an elongated Trapezoid with semi-circle in the middle of it – symbolizing that the church embraces the world.
The Obelisk stands in the center of St. Peter's square was originally located in Heliopolis in Egypt. In 37 AD, the obelisk was brought and installed to a part of Rome which is now Vatican. The fountain surrounding the Obelisk was built in 17th century by Carlo Fontana. To maintain symmetry, Bernini decided to install an identical copy of the fountain on the left side. The obelisk with its fountains accentuates the beauty of the St. Peter's square surrounded by colonnades in semi-circle form.
Which one to visit first? St. Peter's Basilica or the Vatican Museums?
Reach Vatican City after an early breakfast in Rome and I suggest that you visit the Vatican Museums first. Because, the queue there to obtain a ticket is insane and why not? After all, it's one of the most visited Museums in the world. Please note that one cannot visit the Sistine Chapel alone. We need to traverse through the entire length of the Museum to get a glimpse of Michelangelo's hard work – The Sistine Chapel. It would be a plus if you have already bought skip the line Vatican tickets online or go with a group tour. Don't worry if you haven't booked the group tour online because, as soon as you cross the road to enter the Vatican City, there will be representatives from various group tours that will offer you a spot and don't forget to bargain a little for a good deal! 🙂
And a guide is must if you are not much aware of the significance of the artifacts displayed in the Museums. It's always a good idea to know what is in front of us to appreciate it! You can buy audio guides online too!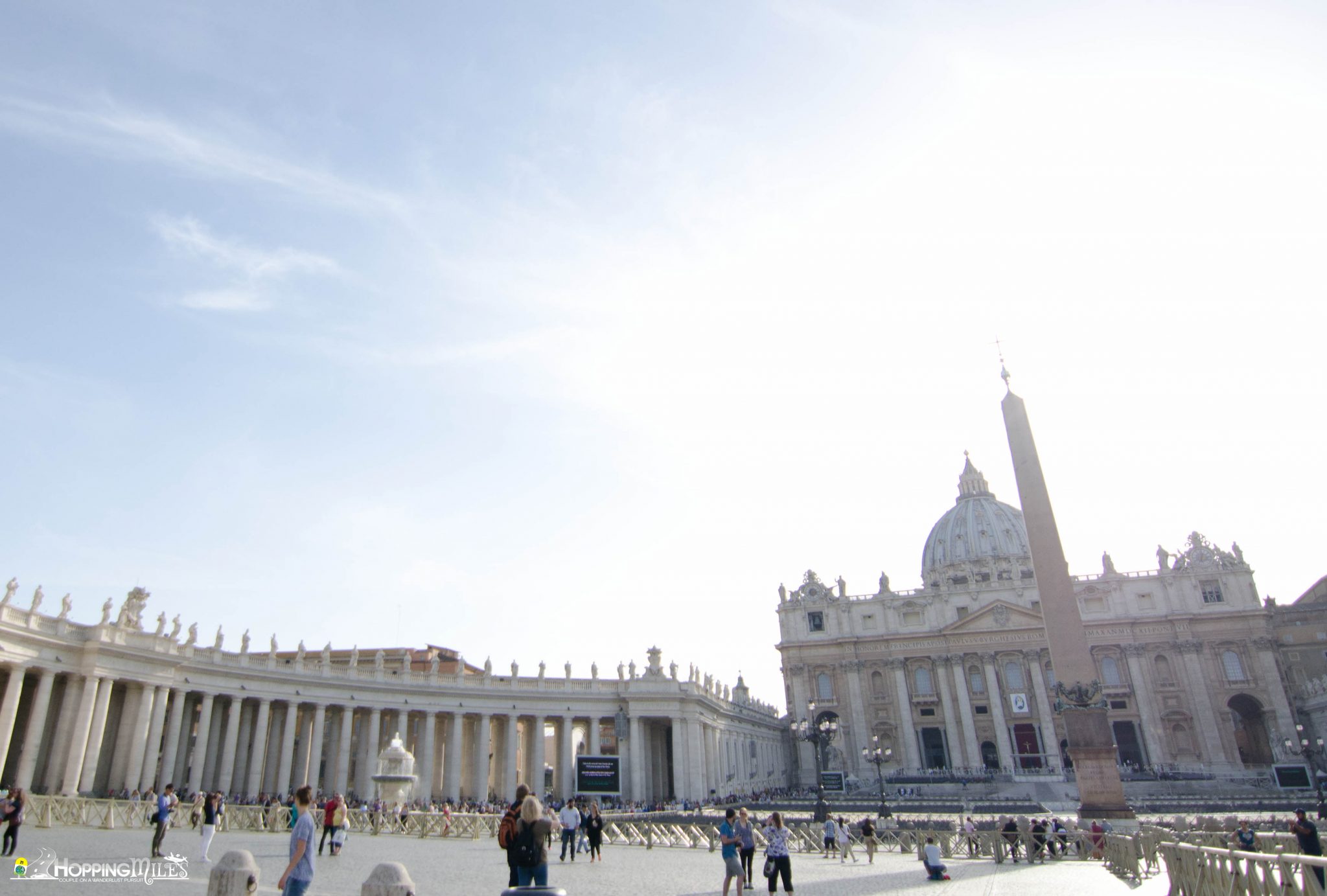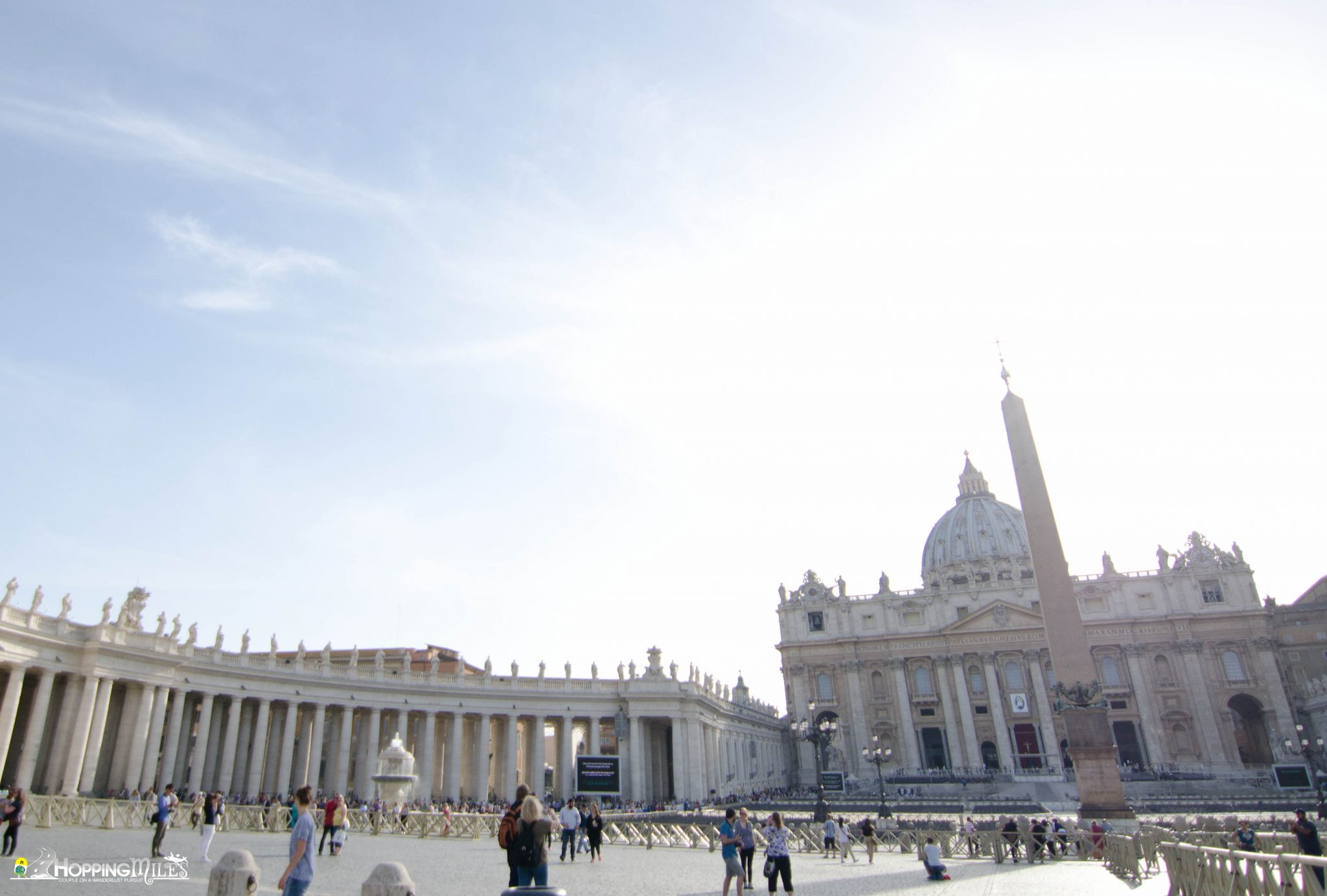 The Vatican Museums visit will take half a day to manoeuvre through the crowds and walking an inch a second. And also this a best option because, there is short path which leads to the St. Peter's Basilica as soon as we exit from Vatican Museums but not the other way round. So, to reach the Vatican Museums from St. Peter's Basilica, one has to exit the St. Peter's square through the boulevard, go all around the Vatican City's walls and then enter the Vatican Museums!
Tip: Last Sunday of every month, entry to the Vatican Museum free.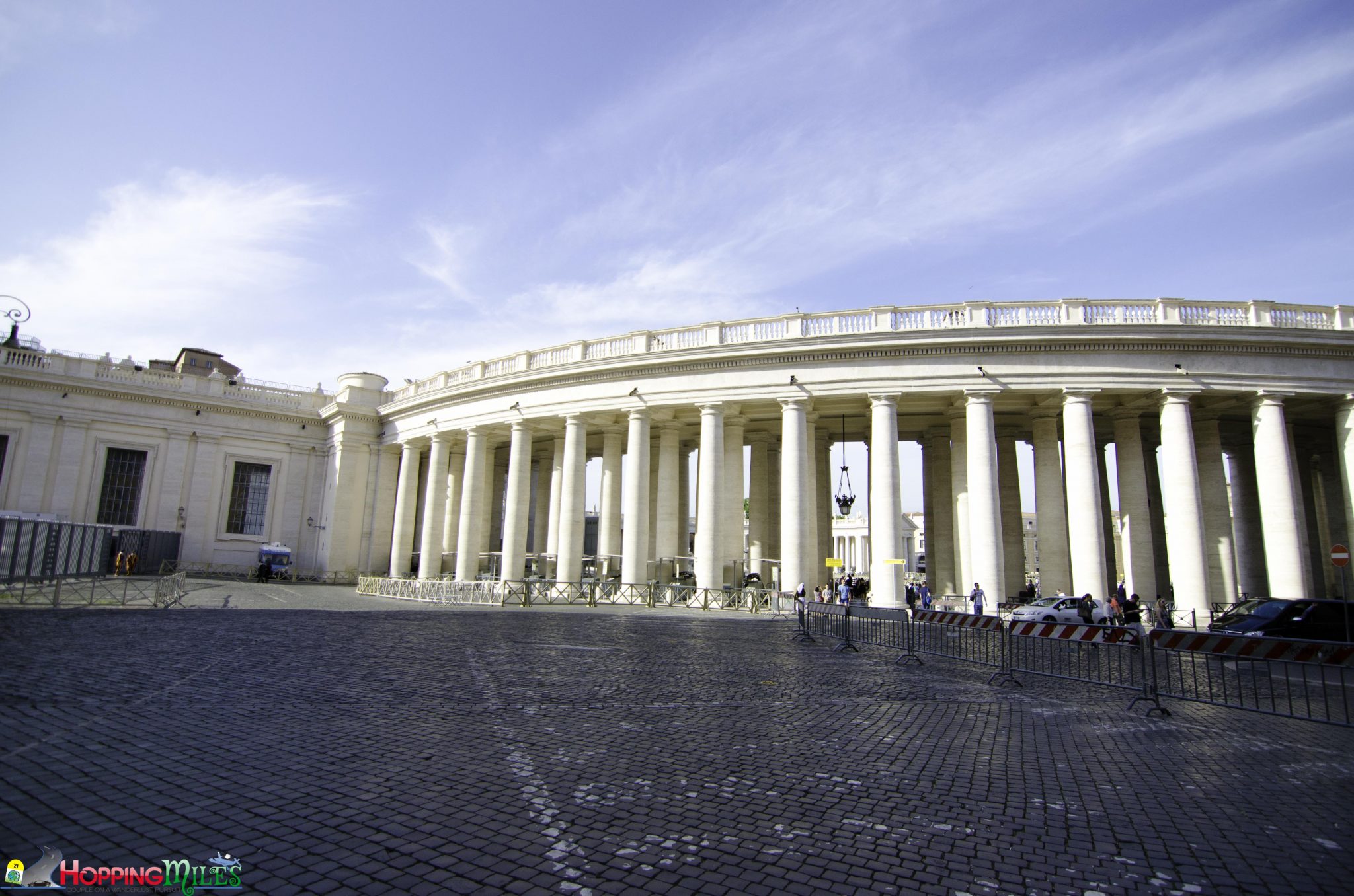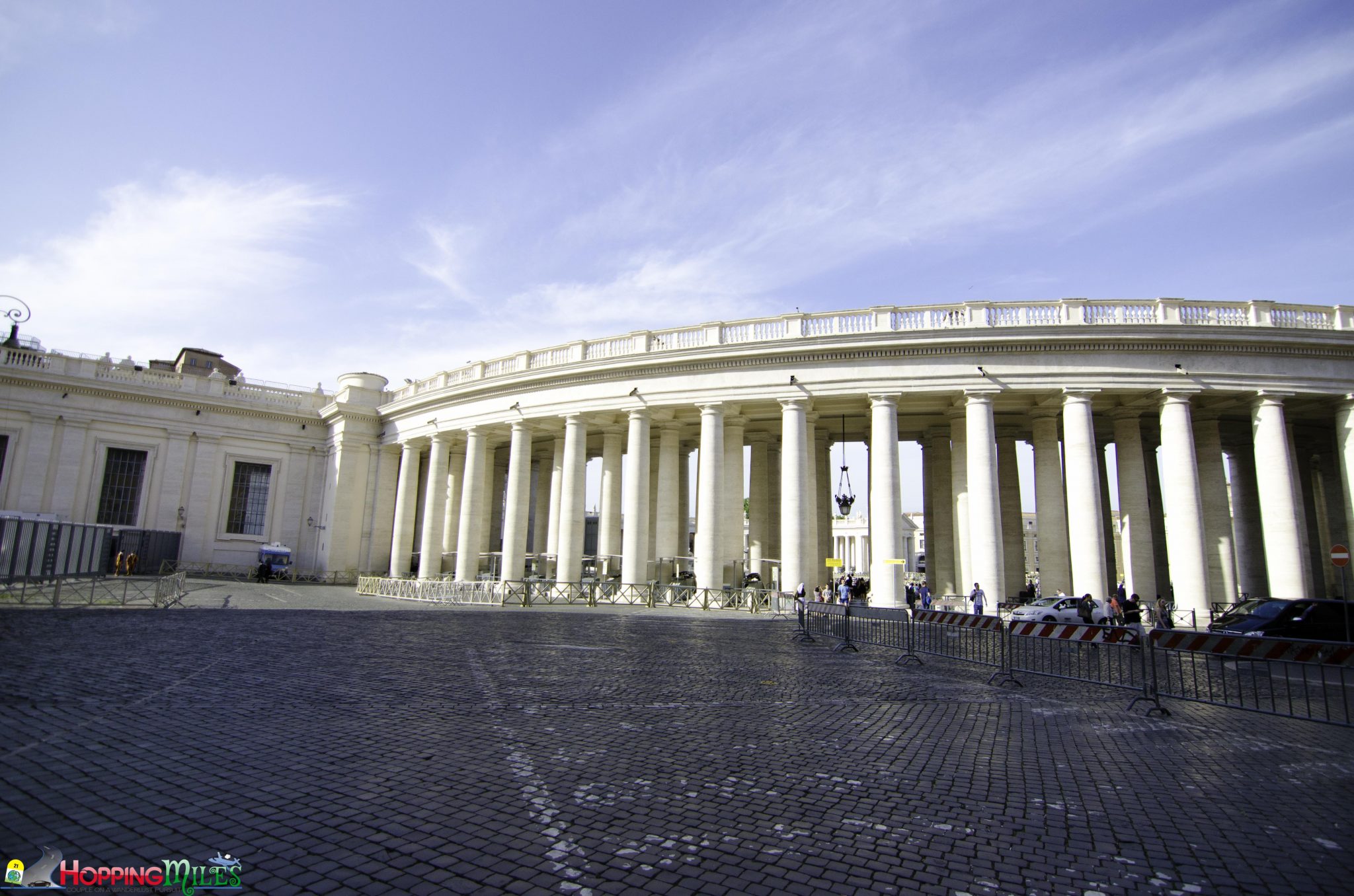 So, visit the museums first, then St. Peter's Basilica. Come out of the Basilica to witness the huge St. Peter's square with Obelisk and its fountains and exit though the boulevard that narrows down. Cross the road to enter Rome that banks on River Tiber with Sant'Angelo's Castle. Stand next to the bridge built on River Tiber to turn back and catch a glimpse of the imposing dome of St. Peter's Basilica. That was indeed a day well spent in world's smallest country 🙂
---
Have you been to Vatican City? Loved the Museums? Hit us up with your views in the comment box below! 
---
If you have liked this post, show us some love and pat us on our backs! Like us on Facebook, follow us on Twitter and Instagram and subscribe to our Youtube channel!
---