Review : Red Earth Kabini – A Rustic Luxury Escape
As we steered left from Mysore Ring Road towards Mananthavady, a freshly laid tarmac fawned upon the bright yellow flowers that were sprinkled in the sidelines. This sight was just familiarizing us for the exhilarating experience we were about to indulge in for the next couple of days. A pleasant drive through lush green paddy fields, dotted by coconut trees while farmers plough their fields was a scene we would have seen in movies, but now, we were seeing it for real. As we drive by these fields, we knew we are approaching Red Earth Kabini as we navigated towards the signages which pointed us there.
In the shade of an open air, with prayer flags swaying to the music of wind, in an all-wood reception, we were welcomed with a splash of coolness with cold towels, fresh juice to quench the thirst and a short intro about Red Earth Kabini. Spread across 10 acres with 20 cottages, each of which has a private open air Jacuzzi, the uniqueness of Red Earth Kabini is its eco-friendly sustainable tourism, and this is reflected in every single feature of the resort. With 350 different species of fruiting plants and trees in the resort, the flora and fauna thrive here in perfect balance and unequaled harmony. So much that, during our entire stay, we did not even spot a single mosquito! Insecticides and pesticides are a total no-no at Red Earth – which is the major reason for all species to coexist and prosper in synchrony.
We walk by the narrow pathways, flanked on either side by blushing flowers in the bush, populous papaya trees with rich yield, plentiful passion fruits hanging like light bulbs on Christmas tree and the best part was yet to come – A huge pond of brimming lotus; there must have been over a thousand lotus flowers. I just couldn't wipe the smile off my face. I am a huge admirer of flowers and absolutely adore them in every possible form – so Red Earth had already captivated me and I had fallen in love at first sight!
A quick walk and a sharp turn in the floral panorama, led us to our room and we were overwhelmed. Bathroom as big as the bedroom, an open air Jacuzzi with passion fruit climbers for company, a fully loaded mini fridge, bedroom with a really big and comfy bed in which we slept like babies (Really! You need to try it to believe it!) and a serene sit out where you can gape at the Kabini back waters at a distance. The roofs of the cottages are made of bamboo mats crafted by the tribals of Waynad and the outer layer is made of Elephant grass, put together by elderly craftsmen of Tamil Nadu. The furniture in the cottages is entirely made of wood which is outsourced from different parts of India and the craftsmanship is outstanding. Though the open air Jacuzzi was enticing, I left it to the little one and patio is where I spent a lot of time. I tried hard to concentrate, but ended up juggling between my book and camera – Well! When there are so many different species of birds around, I couldn't help but go click, click, click!
The one thing I recall as soon as I ruminate of Red Earth is the 'Aroma'. Yes! There is a sweet aromatic fragrance around Red Earth – everywhere, be it restaurant or the room. This fragrance hits the soft spot in the brain which instantly soothes the nerves and imparts an other worldly feeling. Every product used at Red Earth is handmade and crafted with love. The handmade natural soap and these sensuous bath products will leave you craving for more!
Another favorite spot of mine at Red Earth is the peninsular backwaters of Kabini. Surrounded with water on 3 sides and land on one side, we spent early hours and late evenings at the Kabini Backwaters. The sight of slowly climbing sun up the horizon, birds coming out of their cozy nests in search of food, cows grazing the overgrown grass and the breeze greeting you a very good morning – these are the experiences which one can savor at this snug retreat. A short walk from the room, where the pathways are punctuated by mango trees with fruits hanging above your head, leads to a spot where a behemothic mango tree which stands strong from over 100 years! Every evening, Hi-tea is served here and the experience is just therapeutic. The backwaters of Kabini glistening to the incandescence of sunset, the shade of a fostering mango tree, the whiff of the sweet smell of the flora go perfectly with the tasty treats and rich, tasteful milk of the cows from neighboring village making this Hi-tea one of the best experiences I've ever had in recent times.
Activities in this resort are aplenty. From their informative and heart touching documentary of Nagarahole Forest reserve, to the magic show, coracle ride, speed boat rides, bullock cart ride, nature walks and bird watching, bicycle rides, indoor activites, cooking classes, folk dance show, Safari and short excursions to nearby attractions – Red Earth Kabini never gives you a chance to get bored.
Another thing that requires a special mention is their swimming pool. This can be termed as swimming pool with a difference. Reason being that the pool is situated in the middle of the resort and looks different from every corner. The view that the pool offers while you take shelter under the humongous Jackfruit tree is different from the view while watching from the Lotus pond, but the best one is from the sidewalk where the edge of the pool is strewn with lavender flowers and tiny butterflies take refuge in them.
Attention is given to even the minutest of the element at Red Earth. Though their pathways have ample lighting, it is very thoughtful of them to provide torch in every room. Small things like umbrella baskets near the restaurant, beautifully laced outer covering of the tissue box in the rooms, newspaper bag made out of raw silk material that is hanged at the door or the tissue roll holder in the bathrooms – details like these make Red Earth stand out from the crowd.
Every space at Red Earth has its own name with a deep meaning that reflects the purpose of the space.
Poshini – The Nourisher – Restaurant
Samarya – Meeting place – Conference hall
Zvaasti – Sanskrit word Shwaasa (Correct form of breathing) – Spa
Mukti – Emancipation (freedom) – Gift shop
Parihaasa  – Malayalam word for laughing with glory – Childrens' play pen
Wetlands – The Bar

When we visited Red Earth, most of the guests were a family crowd with children brimming with joy. There a lot of things that keep the children occupied. There is a play pen, trampoline, bicycles, coracle ride, bullock cart ride, documentary movie, magic show and the most important one being water, be it the swimming pool or the Jacuzzi. My little one was waiting to jump into the Jacuzzi every afternoon!
Zvaasti, the Spa has highly trained therapists and they only use organic products grown in their property. The entrance to the spa is embraced by climbers hanging on top of a beam. A small water body with an immersed Buddha statue gives a spiritual feeling for the rejuvenation journey which lies ahead in the Spa.
Wetlands is the bar located on an island setting in Red Earth. It is beautifully lit in the evenings.
Well, as they always say keep the best at last, so, now it's time for – FOOD! With 9 chefs ranging from five star back ground to a simple housewife from neighboring village, the food at Red Earth is delectable and appetizing. Neetan had to remind me that I was on a diet! But, it was really hard to stay on a diet when there is an elaborate spread compassing traditional Karnataka cuisine, authentic Kerala dishes, delicious Punjabi food and not only Indian cuisine, but I was pleasantly surprised to see continental, Thai and Mediterranean cuisine to cater to the global visitants. Some dishes in the menu while we were there were: 4-5 types of Salads, yogurt, different types of Paranthas, North Indian gravies, Uttapam, Ragi mudde and bus saaru(typical Karnataka household dish), tempting chicken and fish platters, Thai curry, Pizzas, Lasagna, Au gratin and much more – my mouth is still watering! And don't even get me started on desserts, they just blew my mind. So soft and delicious, can't help but to have another serving :P.  There are fresh breads, rolls, croissant, cheese sticks, pastries, doughnuts, muffins and your choice of ice cream.
Red Earth – true to their name, they give back to the earth what they take from it. All the fruits and vegetables are organic and locally sourced. They do not use MSG, Soda, coloring enhancers or refined flour. The fish that they serve, is fresh from the river Kabini, the milk is from the nearby village, and they have free ranging poultry. They do not have industrial freezers and fridges; therefore the restaurant, offers you only fresh and non-recycled food. Bottled/tinned products are discouraged at Red Earth. Instead they take pride in cooking all of their food right from scratch – pastes, sauces, jams, pickles and relishes are all made in-house. With 2 separate kitchens for vegetarian and Non-vegetarian cooking, they even use separate dishes for Vegetarian and Non-Vegetarian cooking. Red Earths' land slopes towards the river and rain water is naturally harvested into the water bodies inside the property. All the water used in the property, goes to an STP plant, where it gets treated and comes back to gardens through drip irrigation.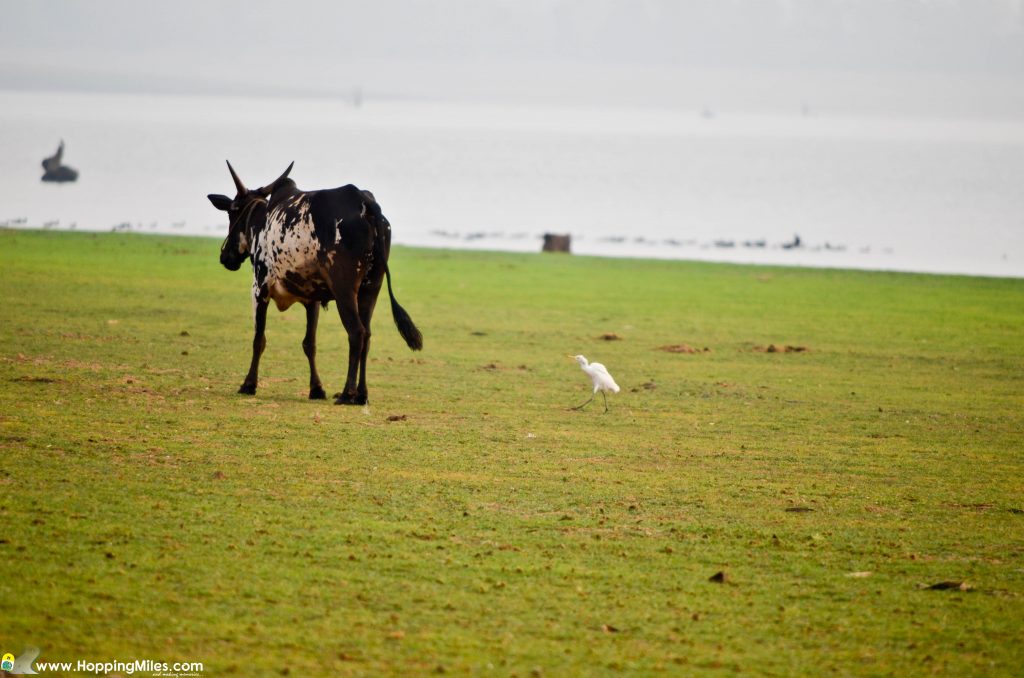 Red Earth not only gives the favor back to the earth, but they also strive to do their bit to the society they live in. The staff was always cheerful and courteous, ever so often going out of their way to help us with things. I bet you can't believe if I say that 98% of Red Earths' staff is from the local community of the nearby villages. The curio shop 'Mukti' showcase products made by village & tribal women, in the belief that the revenue they earn from 'Mukti', gives them economic and therefore social freedom.
One major reason for Red Earth to be what it is today is because of the owners Ravi and Rachel. Ravi is a specialist in gourmet coffee, while Rachel is a documentary film maker.  They lived in Papua New Guinea for several years and they have brought back with them the immense experience and some rare species of flora too. You will see that their gardens are tropically wild and beautiful as in Papua New Guinea.
With so many reasons to visit Red Earth, go there with books to read where sparrows give you company in the patio, empty your minds at the back waters of Kabini, feel nothingness lying in the hammock under a hundred year old mango tree and forget the hassles while you watch a flower smiling back at you in the sprawling gardens. So, what are you waiting for? With Red Earth Kabini being just 4.5 hours from Bangalore, pack your bags and head to Red Earth Kabini right away! The Kabini backwaters are calling you!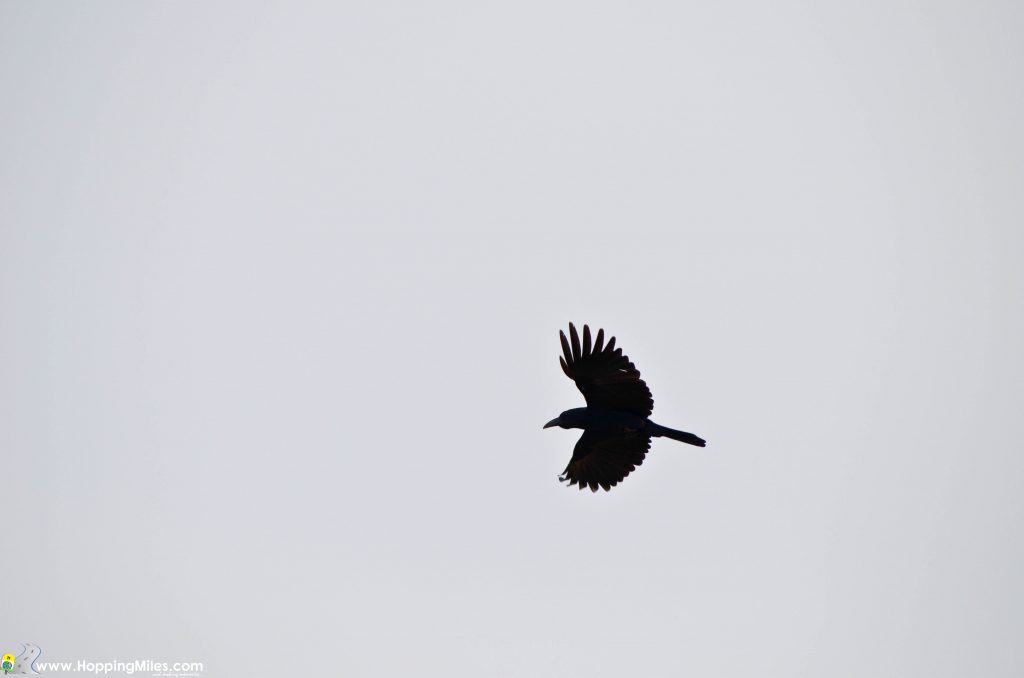 Red Earth Kabini,
Badane Kuppe (Near Hosamalla),
Via Antharasante, HD Kote Taluk ,
Mysore ,District 571114
http://www.redearthkabini.in/
We were guests to the kind people at The Red Earth. Opinions as always are our own.