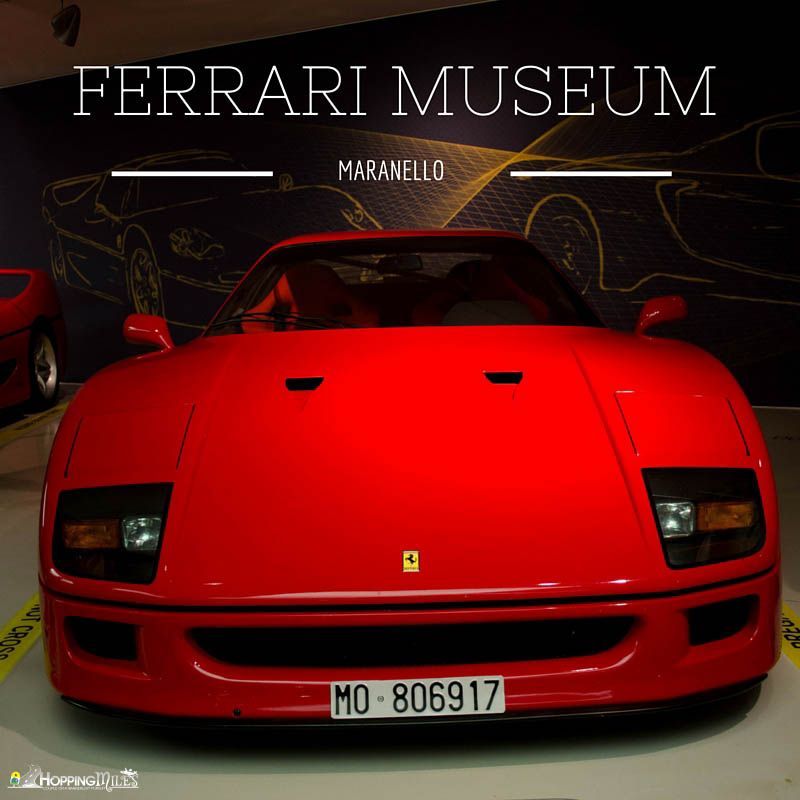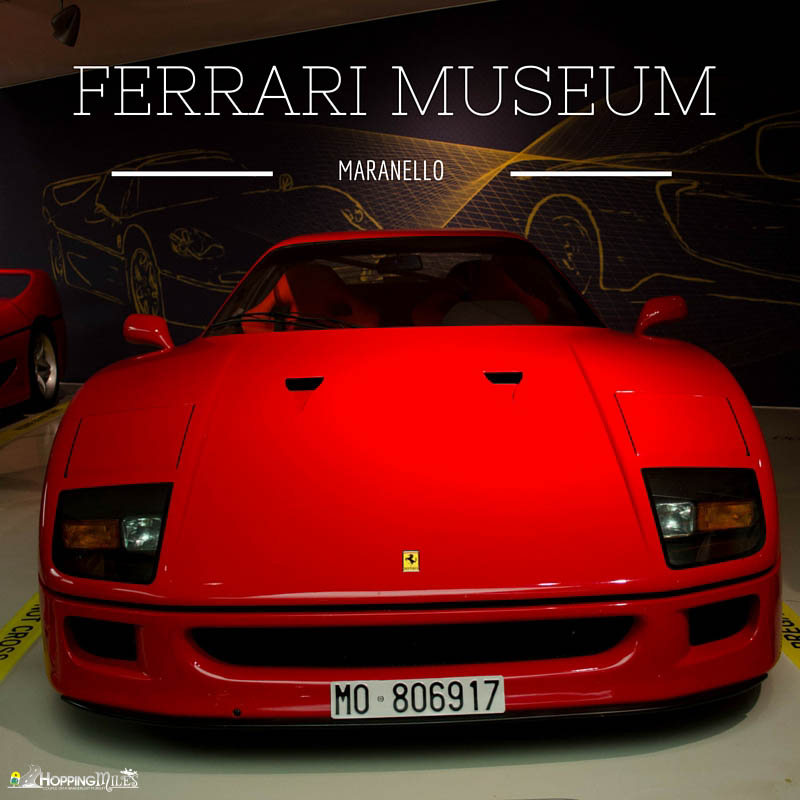 The Ferrari Museum Maranello, Italy – Where Horses Roar!
Roar. That familiar roar. The exact same one which I had heard in movies and had seen on the television. The very sound of it gave me goosebumps as a Red hot Ferrari rustled across when we steered towards Maranello – The land of Ferrari! This is a place we yearned to witness from the time Italy appeared in our itinerary – The Ferrari Museum Maranello in Italy.
The goose bumps were not even soothed and more Ferraris pass by. I couldn't help but watch them all thunder across; Gaping at them like a small kid wondering which way to see if she was put in a room full of her favorite toys! Just when I thought there is nothing like a Red Ferrari roaring on the road, there goes a Black one screaming that ' I may not be Red Hot, but I'm definitely sexy looking!!' . And before I nodded my head, a Yellow Ferrari rides away in glory confusing me as hell !!
While I was still gawking at these prancing horses, Neetan stopped the car in front of The Ferrari Museum Maranello. My head was still reeling with the sight so many Ferraris at a time – it had no idea that what was coming up next would bowl me a thousand times over!
As we stepped inside the unique Ferrari Museum in Maranello, we were kind of getting into the groove and settling into the mood with all things that are Ferrari! From the entrance to the tickets and even in the restrooms! Overwhelming would be an understatement, to say the least.
The Ferrari Museum Maranello is reminiscent of the glorious past, resilient of rampant today and a testimony of a stunning tomorrow. It has its roots deep beset in design, technology, style, and history. One gets to see the renowned and victorious Ferrari Formula 1 cars, Sports Prototypes and GT models and most significant road cars.
The Ferrari Museum Maranello unquestionably steals your heart with cars on show range from the famous 312 B3, better known as the Snow Plough; to the collector's Ferraris such as 1962 250 GTO and the rear engined 250 LM.
There are also the contemporary ones like FXX K – 2014, classic ones like 166 F2 – 1948 and the evergreen Ferrari 125 S 1947. Not only the real cars which ran on the track are on display, there are prototypes which never actually made it to production!! Those include Ferrari's first ever attempt at four wheel drive, the 408 4RM and One-Offs, such as Eric Clapton's stunning SP12EC.
Services in Ferrari Museum Maranello
Ferrari Store:
There is a souvenir shop with various collectibles ranging from Ferrari key chains to Ferrari ft. Puma bags. This is a small shop inside the Ferrari Museum. There is another huge Ferrari store just a little walk from the museum, which has a wide variety of items on display and if you are a die-hard Ferrari fan, there might be a lot of things of your interest there.
Ferrari Café:
There is a cute little Ferrari Café inside the Ferrari Museum Maranello. The café is tastefully designed and echoes the swag of the Ferraris inside the Museum. Surprisingly, we found a lot of healthier options like sprouts and salads apart from the usual Pizza and Pasta.
Simulator:
The Ferrari Museum Maranello hosts unique semi-professional simulators where you can experience a feeling of driving a Ferrari single-seater on the Monza track. This experience offers a true feeling the drivers have at Formula 1 cars while on the go in the tracks. The car lets you feel the acceleration, the surface of the tracks and reacts realistically to every action you take as if you were really driving the Formula 1 car on a real racing track! As the proof of which our boys who went out to try the simulator came back excited and exhausted! The machine is a mean one, you drive on the track, it drives with you; you drive on the grass, you feel that throb; you hit it to the side walls, it hits you back! Check out this video where our little boys are messing around with the Simulator!
It costs 25€ for a 7-minute race.
Enzo Ferrari Museum Modena:
The Province of Modena is around 20 km from Maranello and Modena hosts 'Enzo Ferrari Museum' which is dedicated to the famed Enzo Ferrari. His story is told through two spectacular video shows for which 19 different projectors are used to completely immerse the audience in the experience. The videos show Enzo Ferrari at various stages of his life and career, alongside drivers, models of his cars and high-profile celebrities. Also on display are his milestone cars and other stunning beauties that take your heart away.
There is a shuttle service between Maranello and Modena every 90 minutes starting from 9:40AM. And if I remember correctly, it costs about 6€ for the shuttle service.
---
Also Read: Things to do on a day trip to Capri, Italy
---
Tickets and prices :
The entrance ticket to the Ferrari Museum Maranello :
Adult – 15 €
Students and people above 65years – 13 €
Under 19 when accompanied by adults – 5 €
———-
The combined entrance ticket to the Ferrari Museum Maranello + Enzo Ferrari Museum Modena:
Adult – 26 €
Students and people above 65years – 22 €
Under 19 when accompanied by adults – 10 €
Where is this Ferrari Museum Maranello in Italy?
As the name says, Maranello is the homeland of Ferrari and the Ferrari Museum is in Maranello, Italy . Maranello is around 191 km and takes about 2 hours 30 mins from Milan, Italy. The drive is smooth without any hassles. The drive through Autostrada A1/E35 is a lovely one with stretches of grapevines and wheat farms spanning tens of acres. You can also often sight these bulky trucks transport the 'exclusive' cars.
Now, enough of my talks! Let me take you into the ride through 'The Ferarri Museum' – The pilgrimage for Ferrari Lovers! Get ready to be floored!!
Let me take you into the ride through 'The Ferarri Museum' – The pilgrimage for Ferrari Lovers! 
Get ready to be floored!!
Museo Ferrari – Maranello, Italy pictures: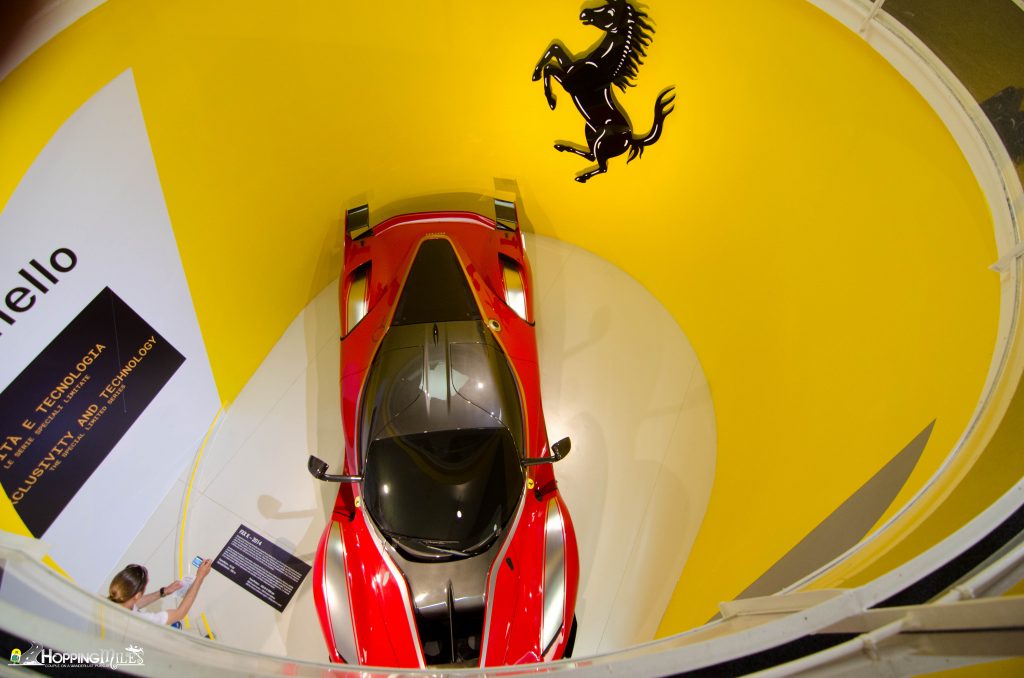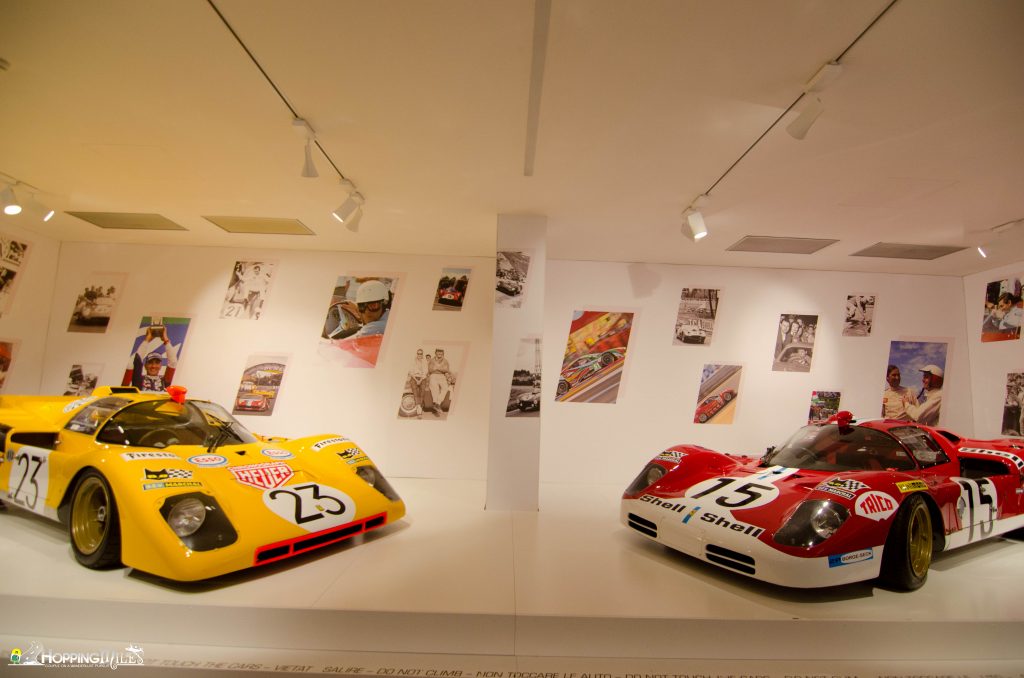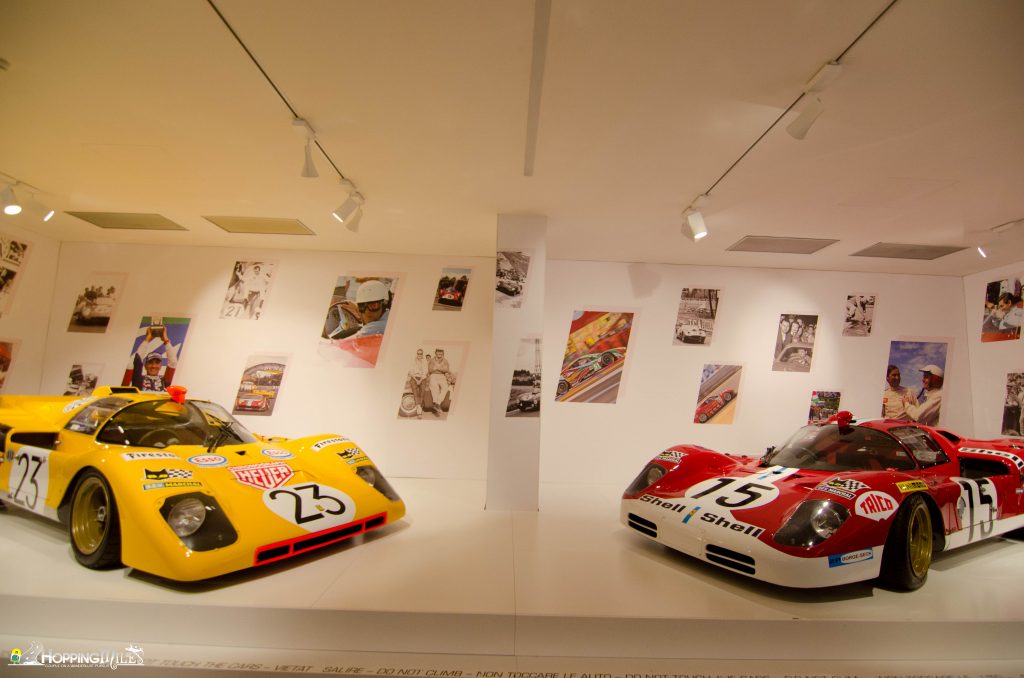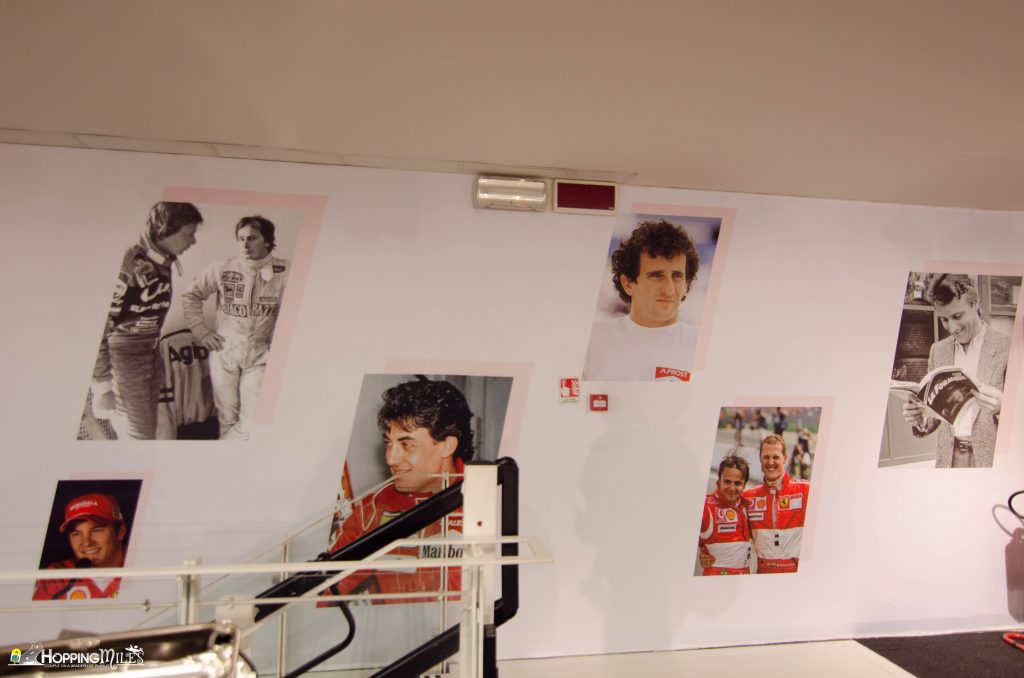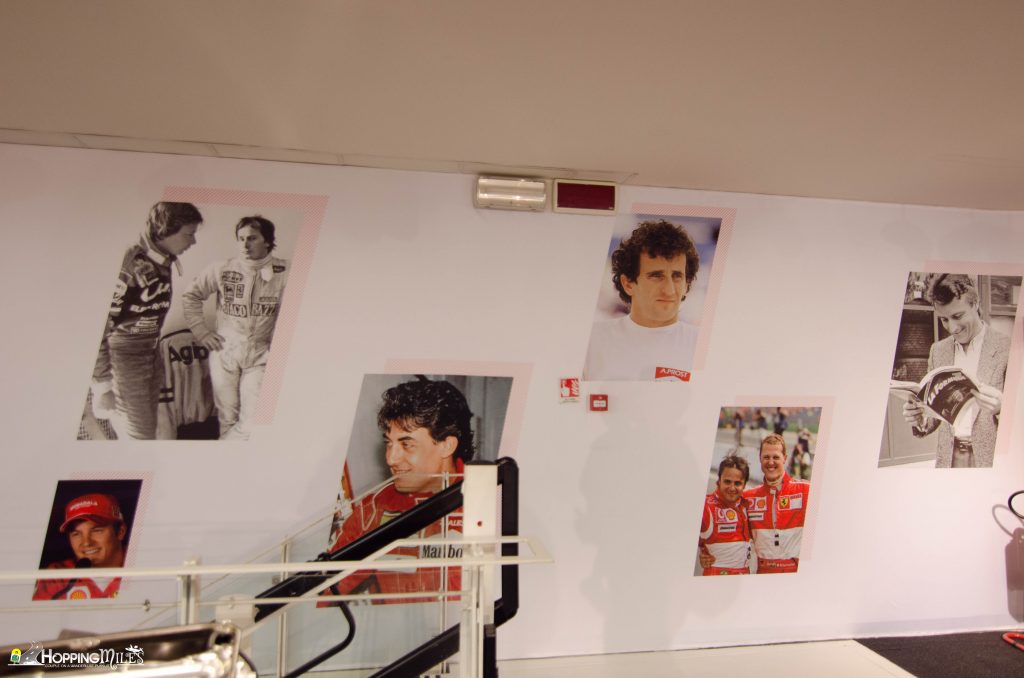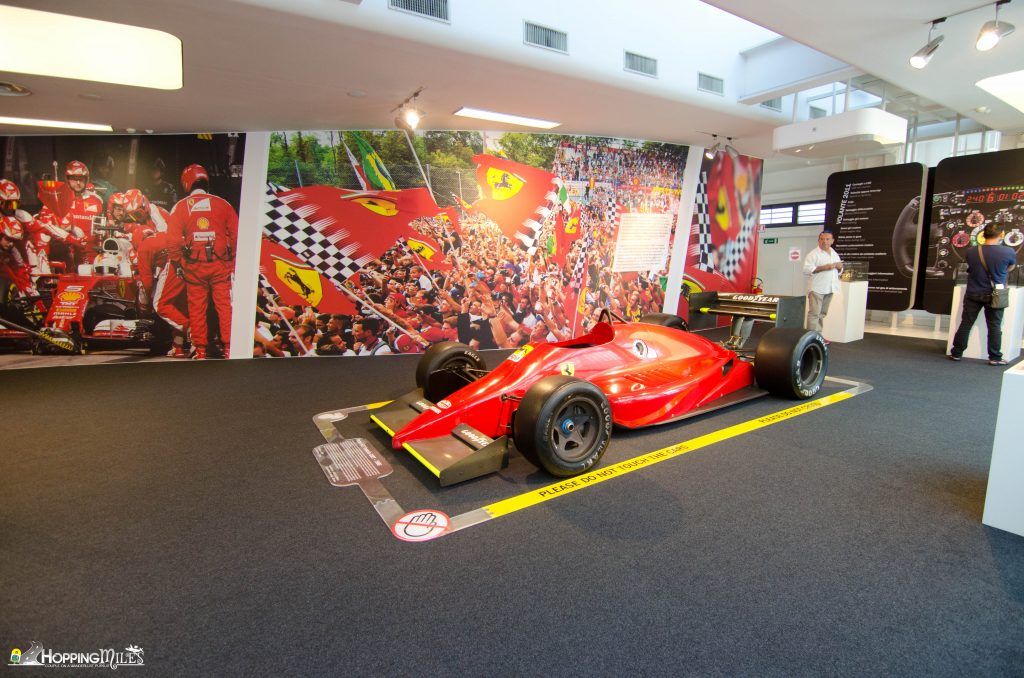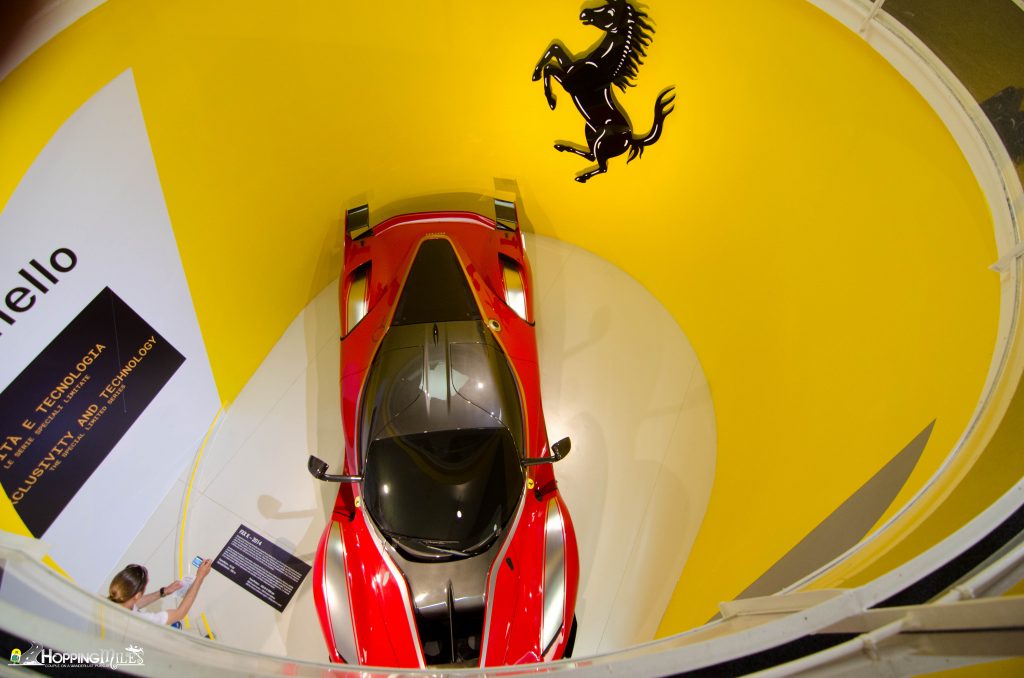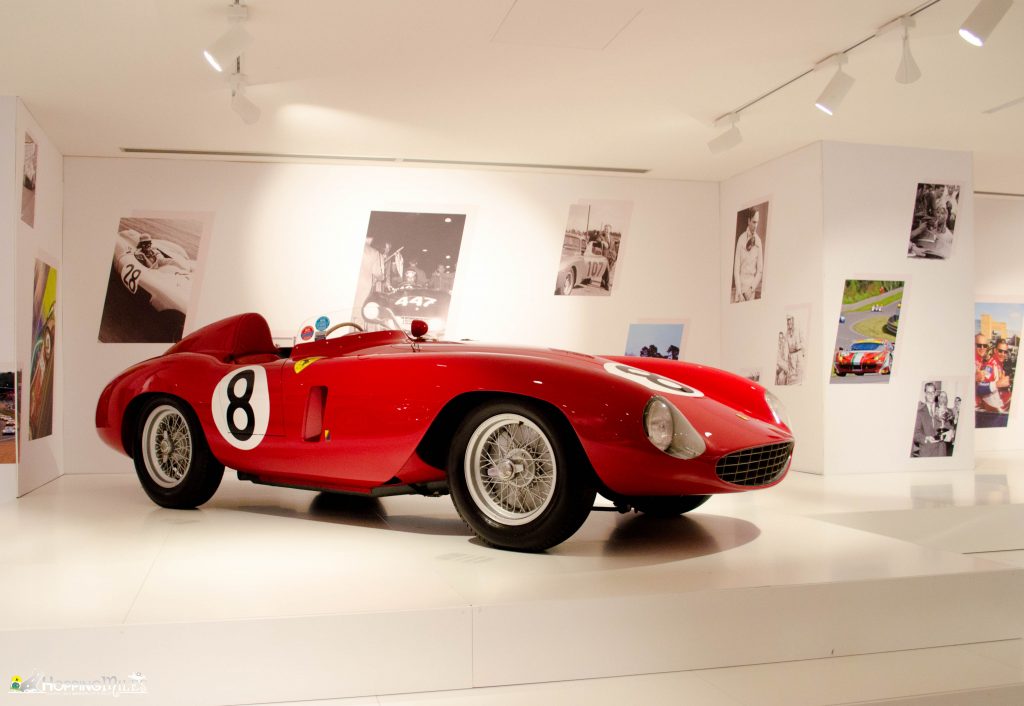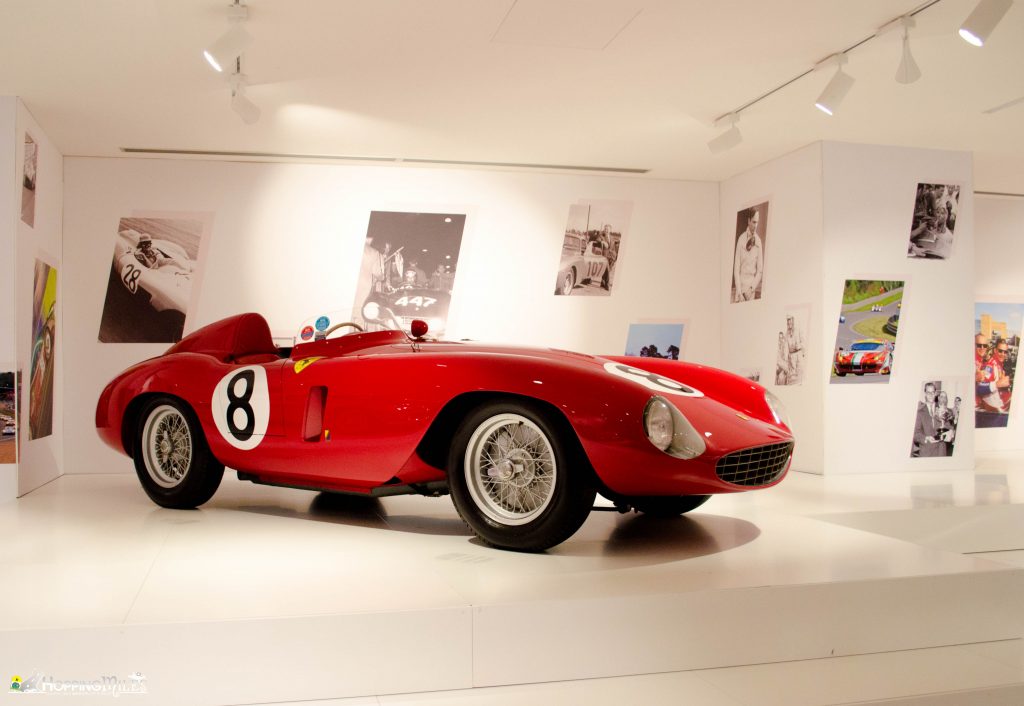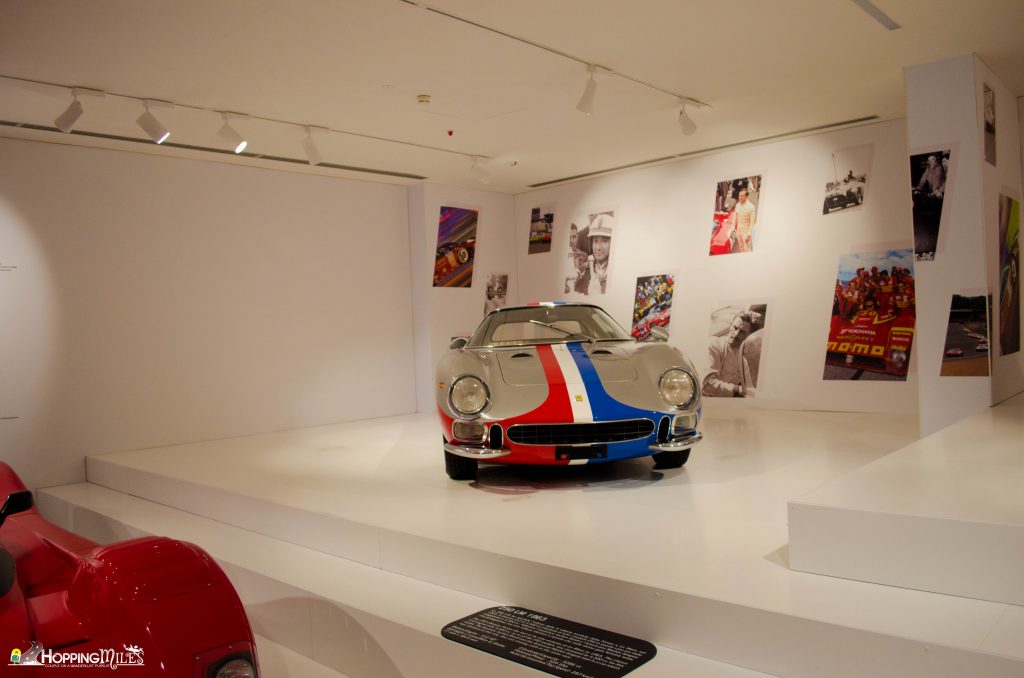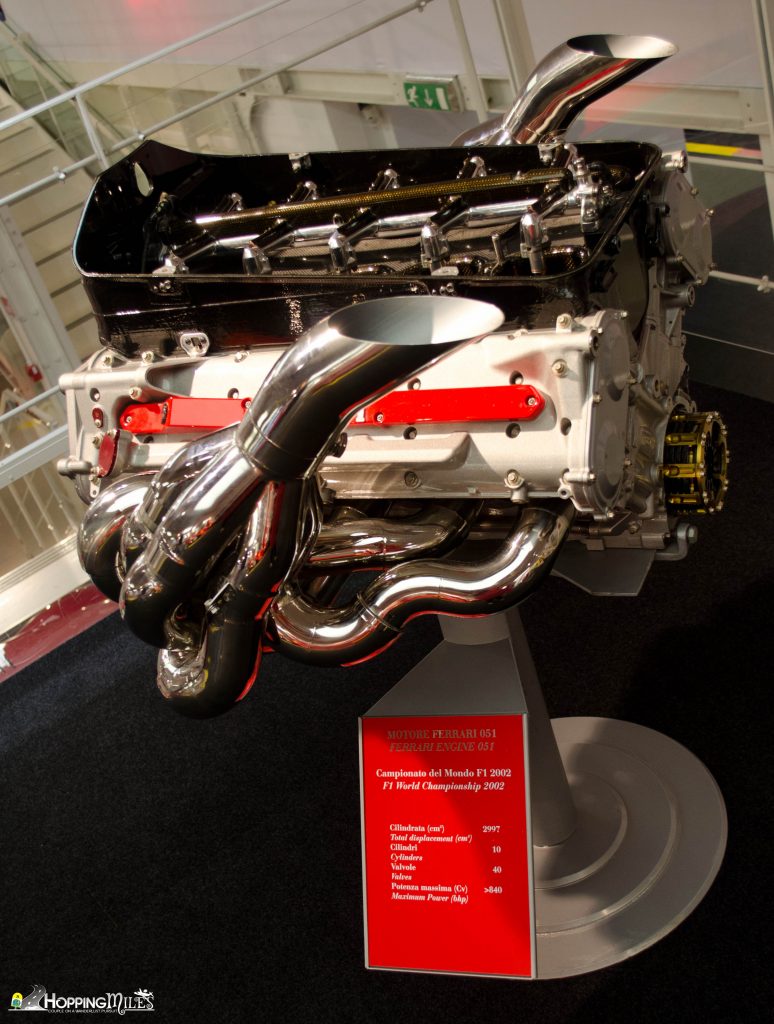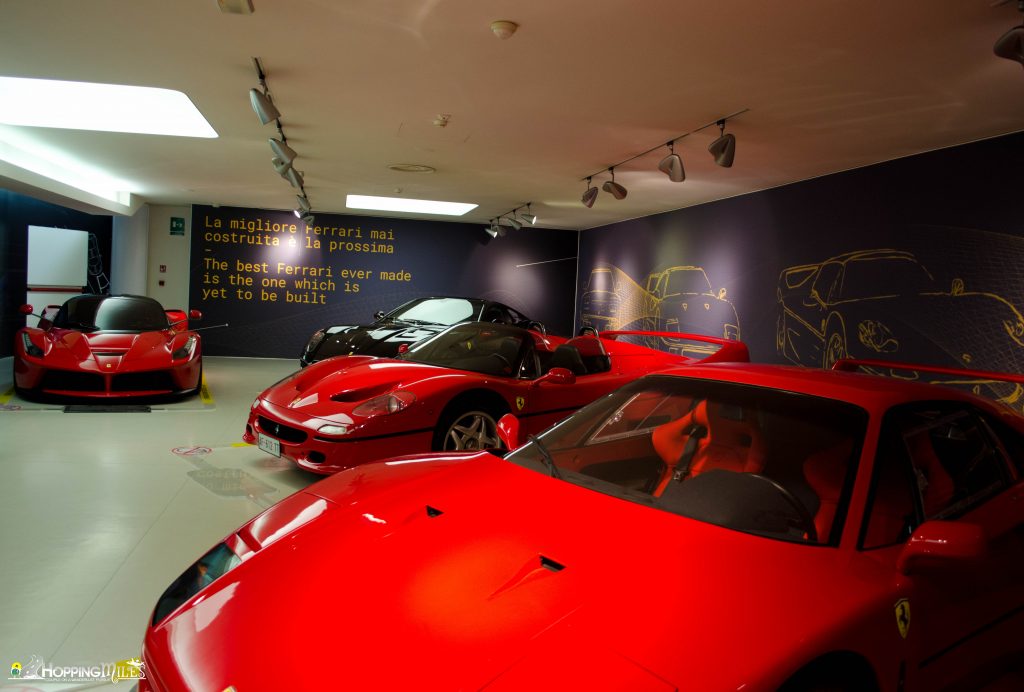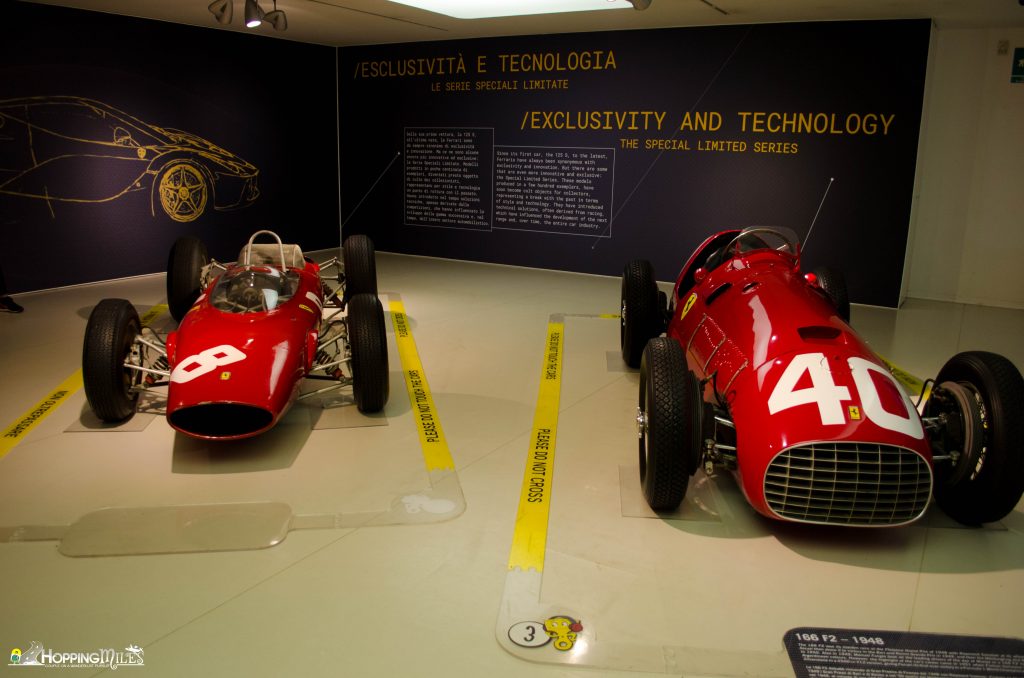 Our little monster was very excited to all his toys come alive and he desperately wanted to sit in one! We had to peel him away from every car he saw. Had a tough time clicking these pics by keeping an eye on him! The poor fellow wanted to go in the simulator too, but he was advised against it, as it was not safe for children. It was really difficult to convince that in future he can as well buy a Ferrari, if he can earn it; But, he has a riders' blood running through his veins – he is a tough nut to crack! But hey, mothers won't give up, will they?? Had to coax him to settle down for Audi instead!! (It was one of the rental cars we drove around in Italy)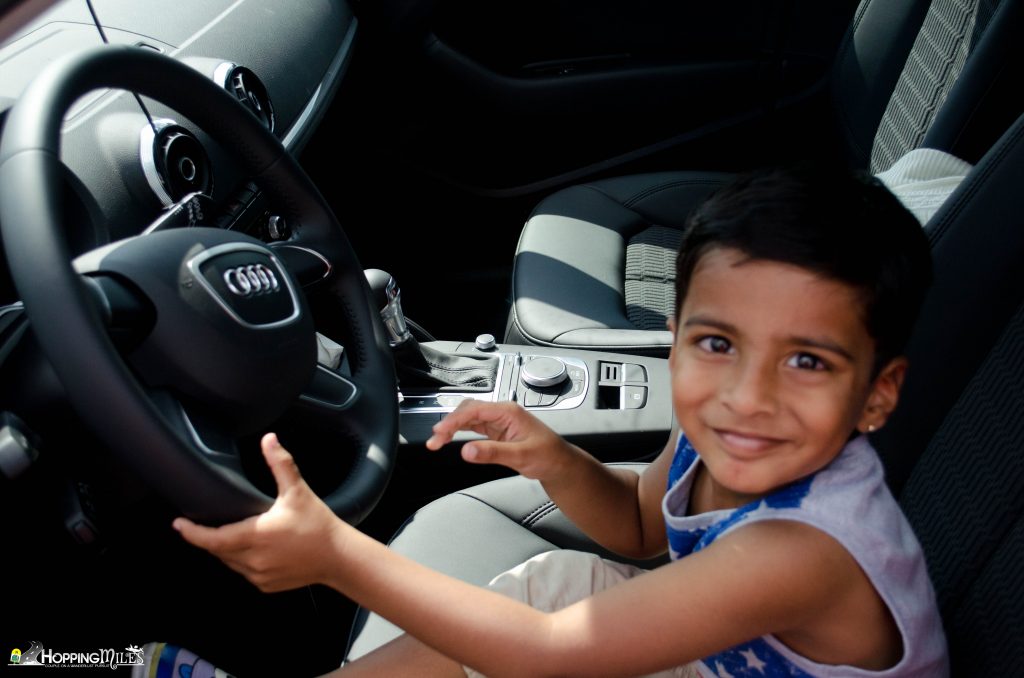 ---
Parting words:

'Best Ferrari is the one which is yet to be built !'

(As seen on the walls of 'The Ferrari Museum Maranello')
---
Have you been to 'The Ferrari Museum Maranello in Italy'? Have you felt that adrenaline rush of the prancing horses? Planning to go right now?? Let me know your thoughts!
Would love to hear from you! Scribble your mind in the comments section below 🙂
---
---
If you have liked this post, show us some love and pat us on our back! Like us on Facebook, follow us on Twitter and Instagram and subscribe to our Youtube channel!