5 Backwater destinations in Kerala
Kerala is undoubtedly one of the most beautiful states in India. From tea gardens to back waters, from lovely beaches to tranquil rivers, from abundant wildlife to dense spice plantations – Kerala has it all. My first tryst with travels back when I was in college was a family trip to Kerala. And in my early days as a Software Engineer, I was posted to Kerala and we were a group of friends who went out almost every weekend to explore the 'God's own country'. As much as I loved spending time in tea gardens sprawling acres, I loved my time spent in the houseboat, cruising the backwaters of Alleppey. The experience of staying in a house boat and spending all day in company of tall coconut trees which border the backwaters, hopping from one village to another, shopping for some fresh catch of the day and having dinner while the sun goes down, is a gorgeous feeling.
Though there are many backwater destinations in Kerala, I try to list here some of the well-known and best backwater experiences you can get in Kerala. So, let's begin!
Alleppey or Alappuzha
Alleppey is the first name that comes to the mind while speaking of Kerala backwaters. Fondly called as the 'Venice of East', Alleppey was where I had my first house boat experience in back waters of Kerala and I thoroughly enjoyed my day in the backwaters of Alleppey. The highlight of the day being dining in a houseboat while the sun retired for the day and obviously sleeping the night through in a house boat docked to a coconut tree!
Kumarakom and Kottayam
The next most heard name in the Kerala backwaters scene after Alleppey will definitely be Kumarakom. Kumarakom is located near the Kottayam city and is set in the backdrop of Vembanad Lake. Kumarakom is a little quiet and less busy compared to Alleppey. One downside of Alleppey is, unless you stay the whole night in the house boat, you do not get the real glimpse of the serenity of back waters. Because, when we decide to stay overnight, we are taken to far off places than compared to a one/two hour ride which mostly do rounds in city limits. But Kumarakom is a relatively silent place and there are a lot of resorts with their own house boats so that you can get a better sailing experience.
Kollam – Ashtamudi Lake
Ashtamudi Lake is fast developing as a new tourist hub. With many big names in the industry foraying into the travel space in Ashtamudi Lake, there is no doubt that there is some unique experiential factor there. Located in Kollam district, Ashtamudi is one of India's largest fresh water lakes. Munroe Island in Kollam district is said to one of the beautiful spots to spend the day in. So, when in this vicinity, don't miss a chance to visit it.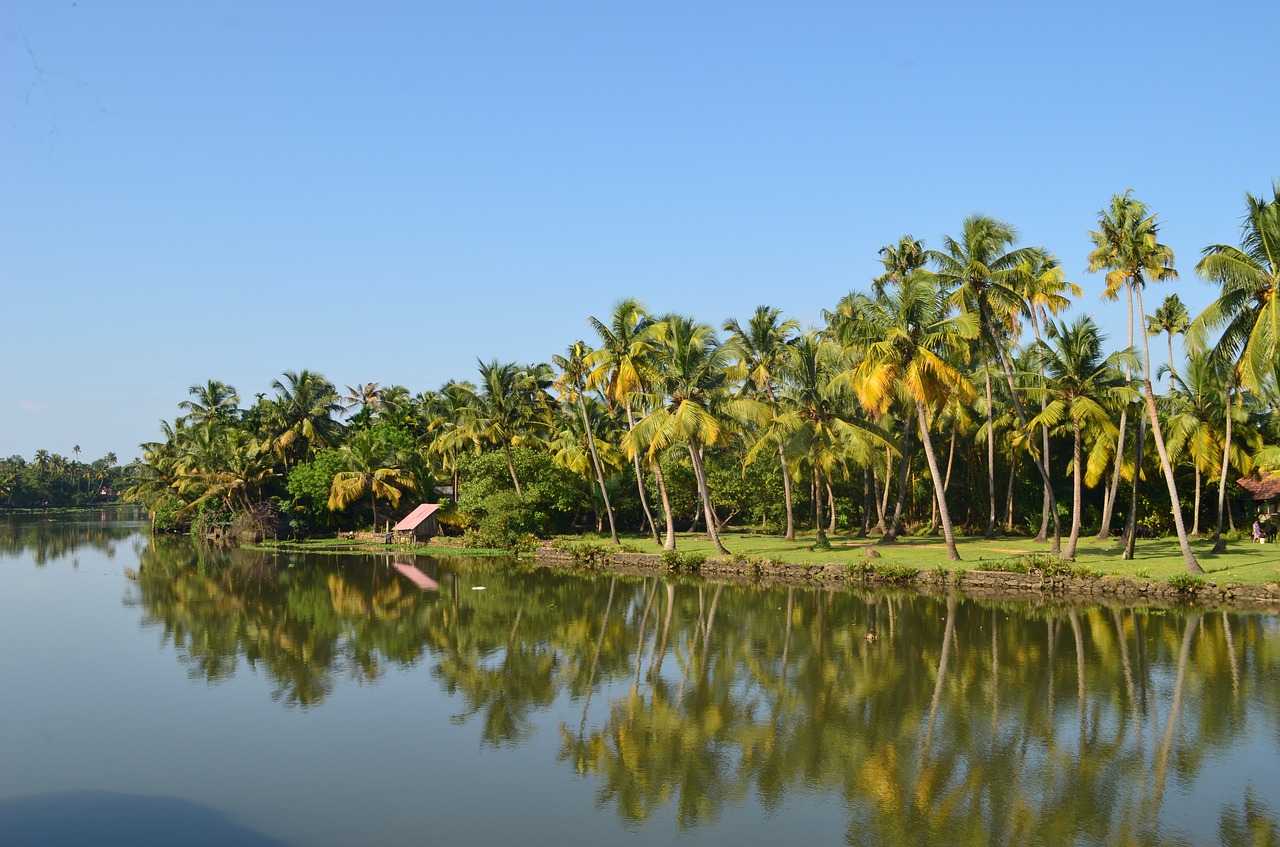 Cherai backwaters and beach
If you are a beach person yet you want to enjoy the backwater experience at the same time, then Cherai must be your destination of choice. With a brown sand beach on one side and mystical back waters on the other, Cherai is an offbeat destination which you might want to explore when you are in Kerala next.
Kasargod backwaters
Located on Chandragiri River, Kasargod backwaters are stunning with frequent paddy fields and thousands of coconut lagoons which will impress the visitor for sure. There are many forts lining the nearby towns. The highlight being, Bekal fort which is a well-known tourist spot. A boat cruise along the backwater of Kasargod is a termed as panoramic of all. This part of the state is neighboring the Kodagu and Mangalore districts of Karnataka hence attracting major visitors from this part of the country.
Now that you know about the best backwater destinations in Kerala, which one have you been to or planning to go??
---
If you liked this post, show us some love and pat us on our backs! Like us on Facebook, follow us on Twitter and Instagram and subscribe to our Youtube channel!
---